Central Grocery has been closed more than two years since Hurricane Ida brought massive damage as the neighboring building collapsed, sending a torrent of bricks crashing down on the Decatur Street market.
They were hopes that the market at 923 Decatur St. could be back open by Thanksgiving, but things have not worked out that way.
"We want to open when is 100%. It's been two years, I want to do it right and in the big picture if it's another month that's okay," said Tommy Tusa, one of the family owners.
He does expect to open by the end of the year, and when Central Grocery does return it's meant to have a look evoking what it once was.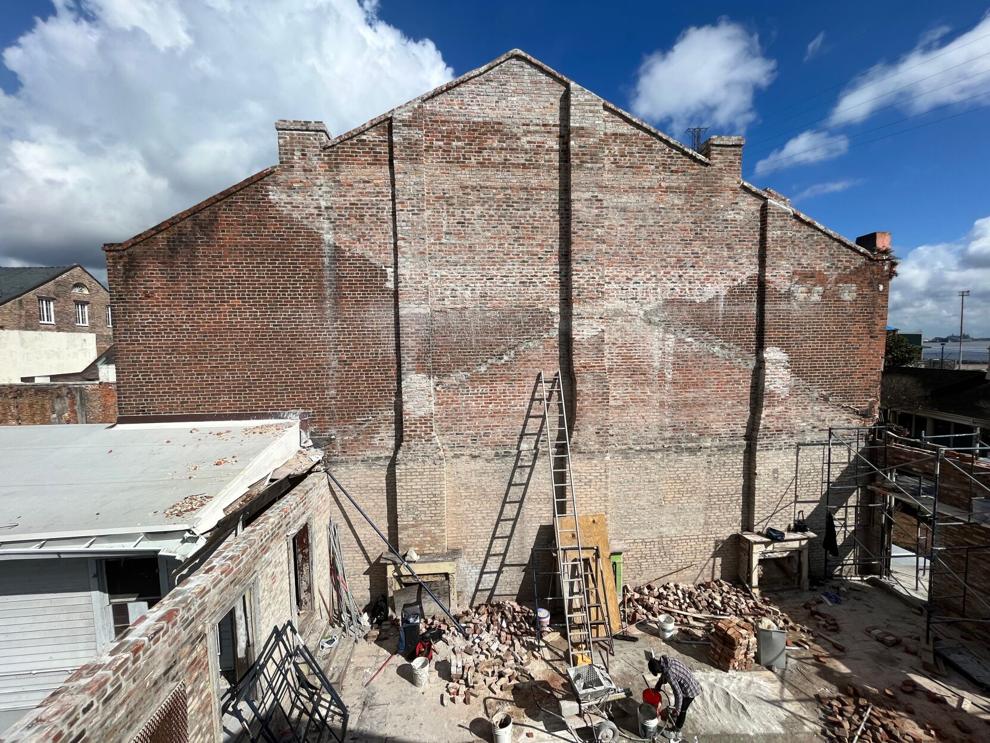 That's good news, because the scale of damage left a blank slate of four brick walls. There was not even a roof for the first year after Ida.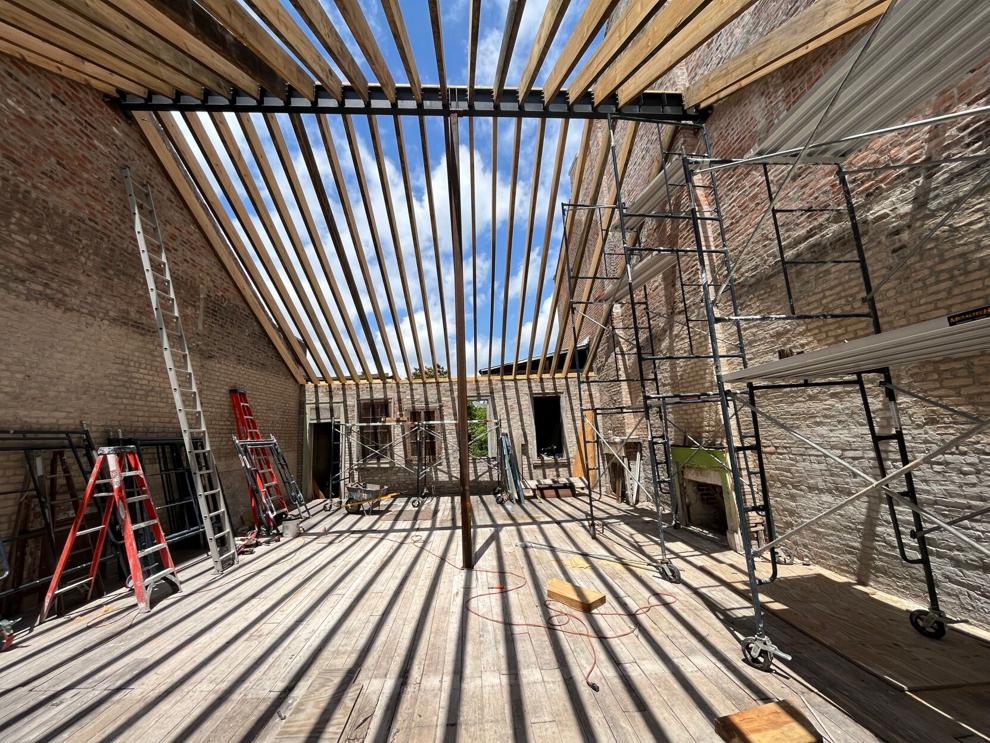 But instead of rethinking or revamping the old place, the Central Grocery family is bringing it back along the same lines as people remember, complete with the long counter where many a muffuletta has met the world and racks of imported Italian groceries all around.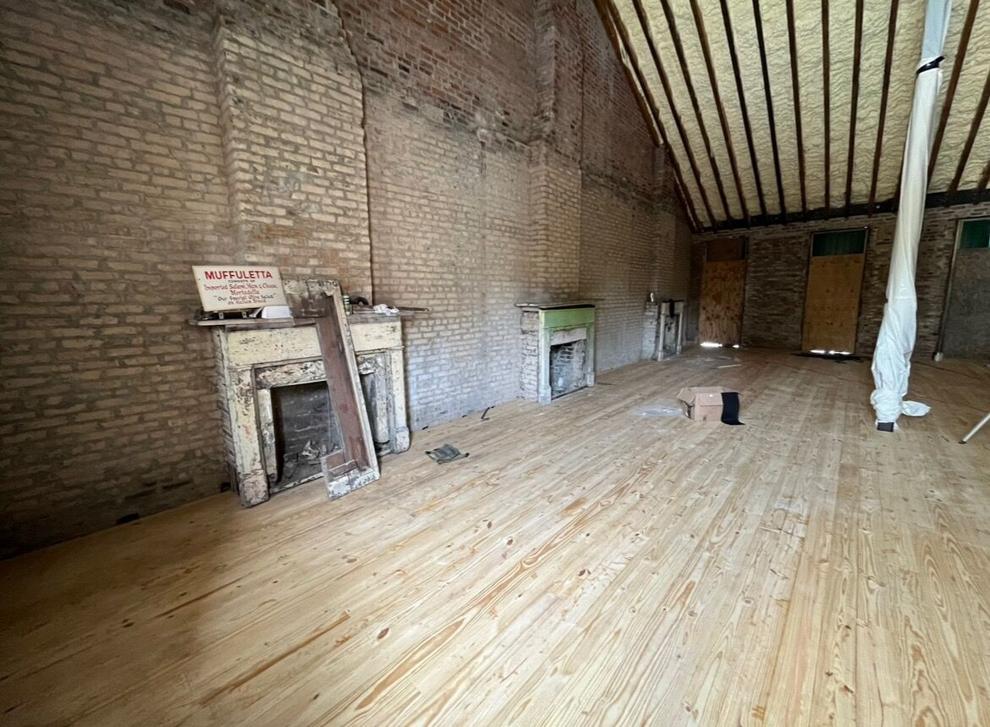 In the meantime, the Central Grocery muffuletta is actually easier to get than ever.
Even before the pandemic, Central Grocery was shipping muffulettas through the national service Goldbelly. This took off during lockdowns and the market started adding other retail outlets around the New Orleans area.
Now the company has a commissary kitchen in Kenner where staff make muffulettas and distribute from there, using a new refrigerated truck to accommodate the new business line.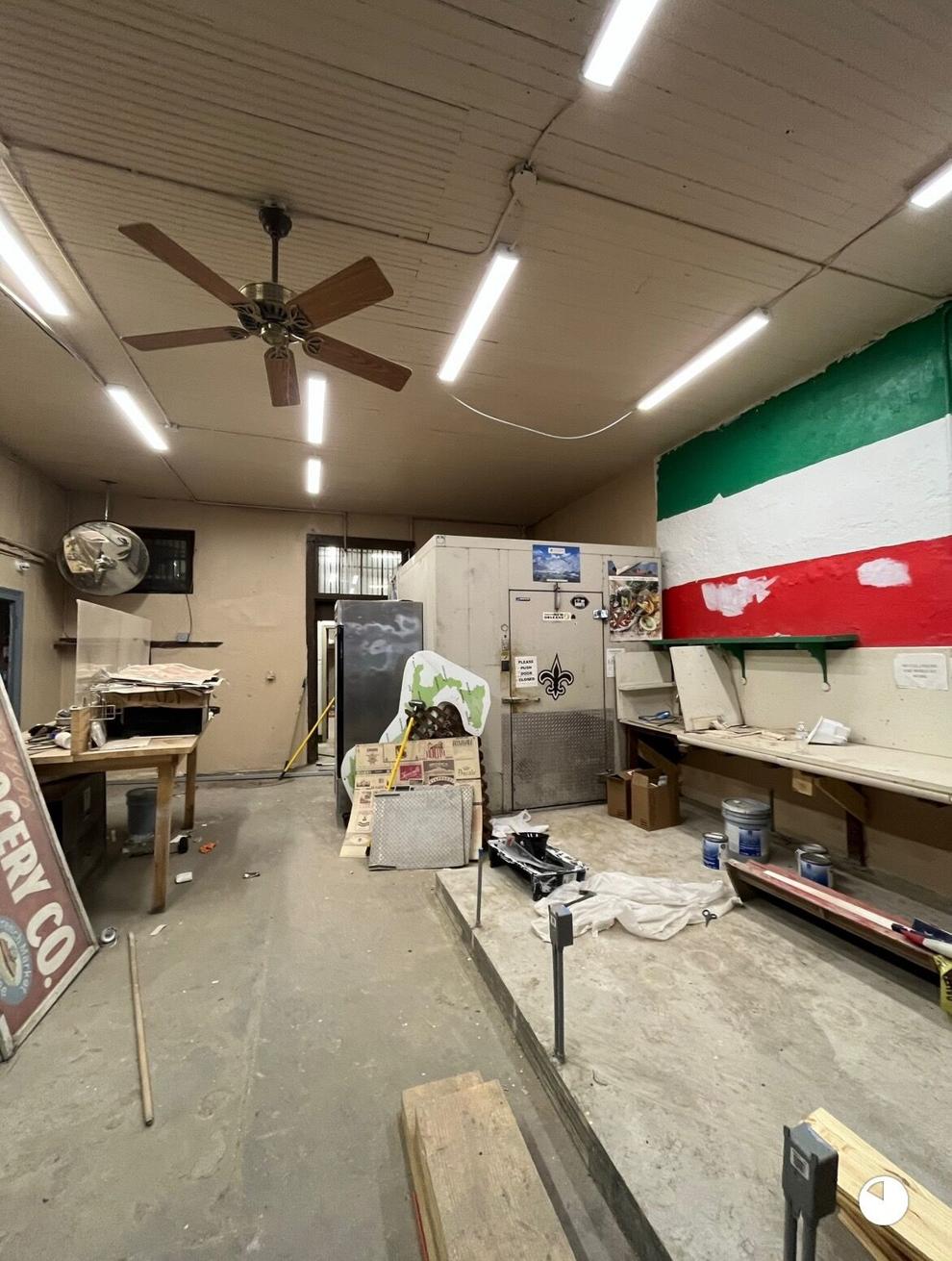 Even when Central Grocery reopens, these other retail outlets will continue, Tusa said.
"We're going to keep that and in fact we're going to expand it, we need to because we need to reach the locals and we're not doing that from Decatur Street," he said.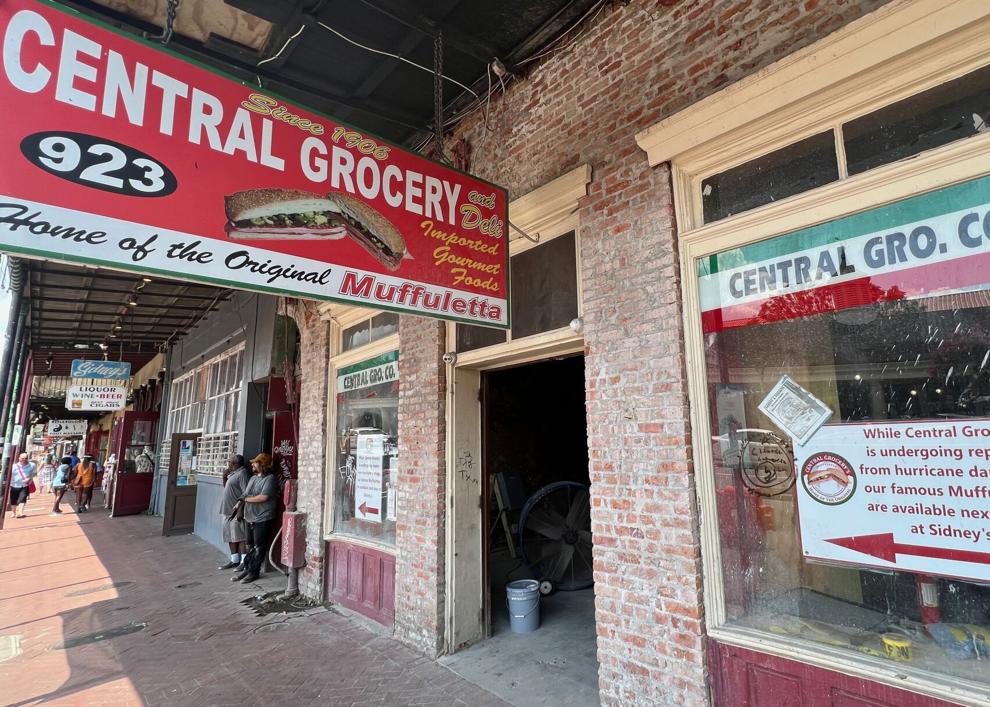 There's no shortage of great muffulettas around the New Orleans area, and other spots like Napoleon House and Nor Joe Importing Co. stake their reputation on them.
Yet Central Grocery, given its longevity, its brand and the loyalties built therein, holds a special place, and around the holidays with expats returning the fate of this one is bound to be a question for many.
Here's where to find Central Grocery muffulettas today: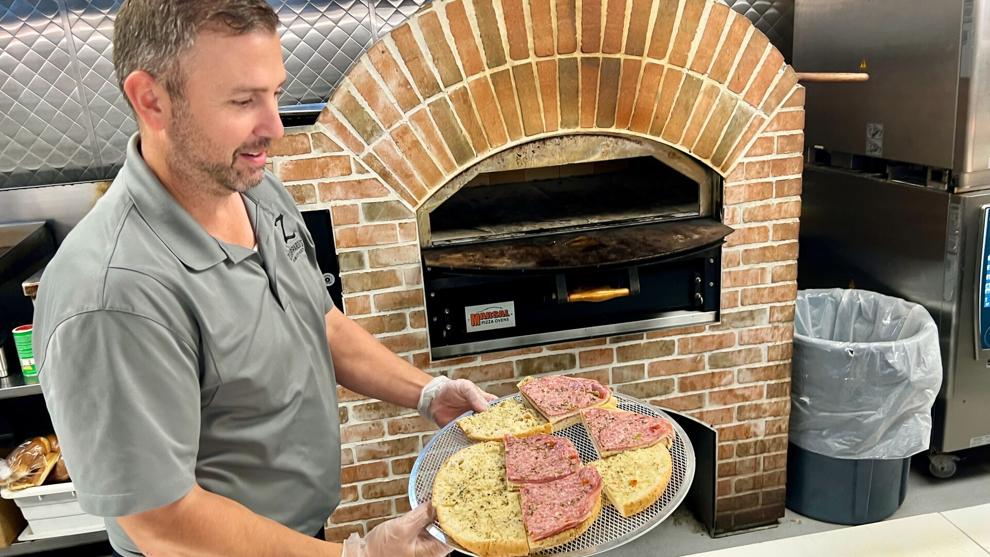 Zuppardo's Family Market (5010 Veterans Blvd.) in Metairie was the first among them, beginning early in 2022. It sells packaged Central Grocery muffulettas right alongside its own housemade muffulettas at the deli. Zuppardo's even offers to heat the Central Grocery muffuletta for you, a sometimes-controversial step that was not available at the French Quarter original. To heat or not to heat is a question of existential importance to muffuletta mavens.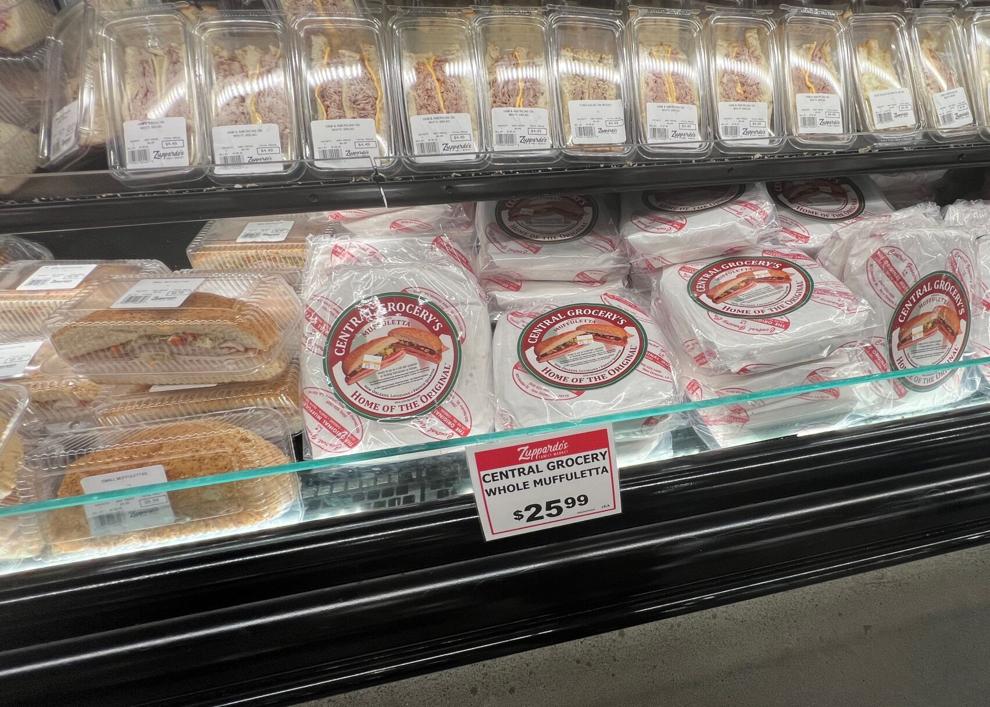 Sidney's Wine Cellar (917 Decatur St.), the store one door upriver from Central Grocery, started selling Central Grocery muffulettas last summer, stocking a supply of premade sandwiches sealed in plastic and ready for travel. It's common now for tourists who don't know about the grocery's ordeal to walk up to find it in construction mode, but then at least get a chance for its muffuletta next door.
The Rouses location in the CBD (701 Baronne St.) is a newer addition for Central Grocery distribution. On the north shore, Acquistapace's supermarket stocks them at both its Covington (125 E. 21st Ave.) and Mandeville (631 N. Causeway Blvd.) locations; and the NORCO Fresh Market (217 Apple St.) upriver in Norco has them too.
New to the list is the Louis Armstrong New Orleans International Airport. A shop called Moisant Market near concourse B regularly has whole and half muffulettas from Central Grocery in stock. This is located right by the Café du Monde location in the airport for a double dose of French Quarter flavor, and it's also behind security. If you need to arrive somewhere with an edible souvenir, this is a clutch move.