Kylian Mbappé has scored 300 career goals faster than Cristiano Ronaldo and Lionel Messi. Former France great Thierry Henry has nothing but admiration and Jean-Pierre Papin — the 1991 Ballon d'Or winner — believes the best is yet to come.
Mbappé achieved the feat over the weekend in a 14-0 rout of Gibraltar at the age of 24 years and 333 days. Both Messi and Ronaldo, the game's two biggest stars in the 21st century, were older when they reached the milestone.
"What this kid is doing is really out of this world," said Henry, who is now in charge of leading the new generation of France's players as coach of the Under-21 team. "It's just unbelievable."
Mbappé was often compared to Henry earlier in his career. Both attended France's Clairefontaine academy before playing as left wingers at Monaco, where each won the French league titles as a teenager. Mbappé then replicated another of Henry's accomplishments when he won the 2018 World Cup in his first major tournament with France. Henry won the 1998 tournament.
Mbappé has also been compared with Brazil great Pelé for his precocity. But in terms of style, his devastating speed he places him closer to Henry, who was 30 years old when he reached 300 goals.
"He's a goalscorer, he delivers assists, he knows how to do everything," Henry said. "Of course, there's room for improvement, but that's not the point."
With his 17th career hat-trick, Mbappé brought his season tally to 21 goals in 19 matches. It was the PSG star's 46th goal in 74 international appearances. He is now just five goals behind Henry on France's all-time scoring list and 10 off teammate Olivier Giroud's national record total.
Jean-Pierre Papin, a former Marseille and AC Milan striker who scored 30 goals for France, believes Mbappé still has plenty of room for improvement.
"When you're not even 25 and you've scored 300 goals, the best is yet to come," Papin told L'Equipe newspaper. "Such precocity, such regularity, is rare, almost unique. He's someone who, if he is not injured, can manage to score between 45 and 55 goals each year, for years to come."
The exact number of goals in Pelé's career will forever be a topic for debate. He often said one of the reasons he should be considered the greatest player of all time was because of his feat of scoring more than 1,000 goals. But many dispute his count because Pelé included goals scored in friendlies or matches against semi-professional or even amateur teams.
When asked how many goals Mbappé could reach, Henry jokingly hinted at the 1,000 mark, then said "it's up for him to decide."
"He's a guy who breathes soccer, who prepares himself well, who doesn't do everything and anything, his professionalism and desire to play are always there," Henry said. "Three hundred goals? There are some who haven't even managed that in training."
Mbappé said reaching 300 goals was just a milestone.
"I know where I want to go, and I want to score a lot more than 300 goals," he told TF1 broadcaster. "I've always wanted to make history in my sport."
Reporting by The Associated Press.
---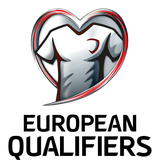 Get more from Euro Qualifying Follow your favorites to get information about games, news and more
---