Four local authors — John R. Greene, Rebeccca Gernon, Xavier DeSoto and John Lopez — will discuss their new books at 7 p.m. Dec. 5 at the East Bank Regional Library, 4747 W. Napoleon Ave., in Metairie.
"French Quarter Saints" by John R. Greene
Synopsis: George Santos has lost his job, wife, savings and best friend in one afternoon. He has nothing left to live for, until he stops at the smallest bar in the French Quarter for a final drink. The people he meets, and the adventures he encounters, force him to reexamine the world, reality and his place in it.
"French Quarter Saints" is set in New Orleans as it was in 1972. The city, and the world, are in turmoil as young people question traditional roles and views.
"The Sunflower Letters — A Mid-Century Life of Discoveries" by Rebecca Willman Gernon
Redcliffe "Rebel" Rothenberg takes the reader on a nostalgic trip to a small town in Kansas during the 1950s-1960s.
Synopsis: In 1946, the day Rebel was born, the ceiling fell on her family at the breakfast table, an omen of surprises yet to come in her life. If there is mischief brewing, copper-colored, curly-haired Rebel is there, which results in stern lectures from Grandma, a woman whose old-fashioned ways clash with Rebel's zest for life.
Rebel's life is one of fun, sorrow, embarrassment, and of witnessing the power of forgiveness. She is a midcentury Anne of Green Gable or Laura Ingalls Wilder on steroids.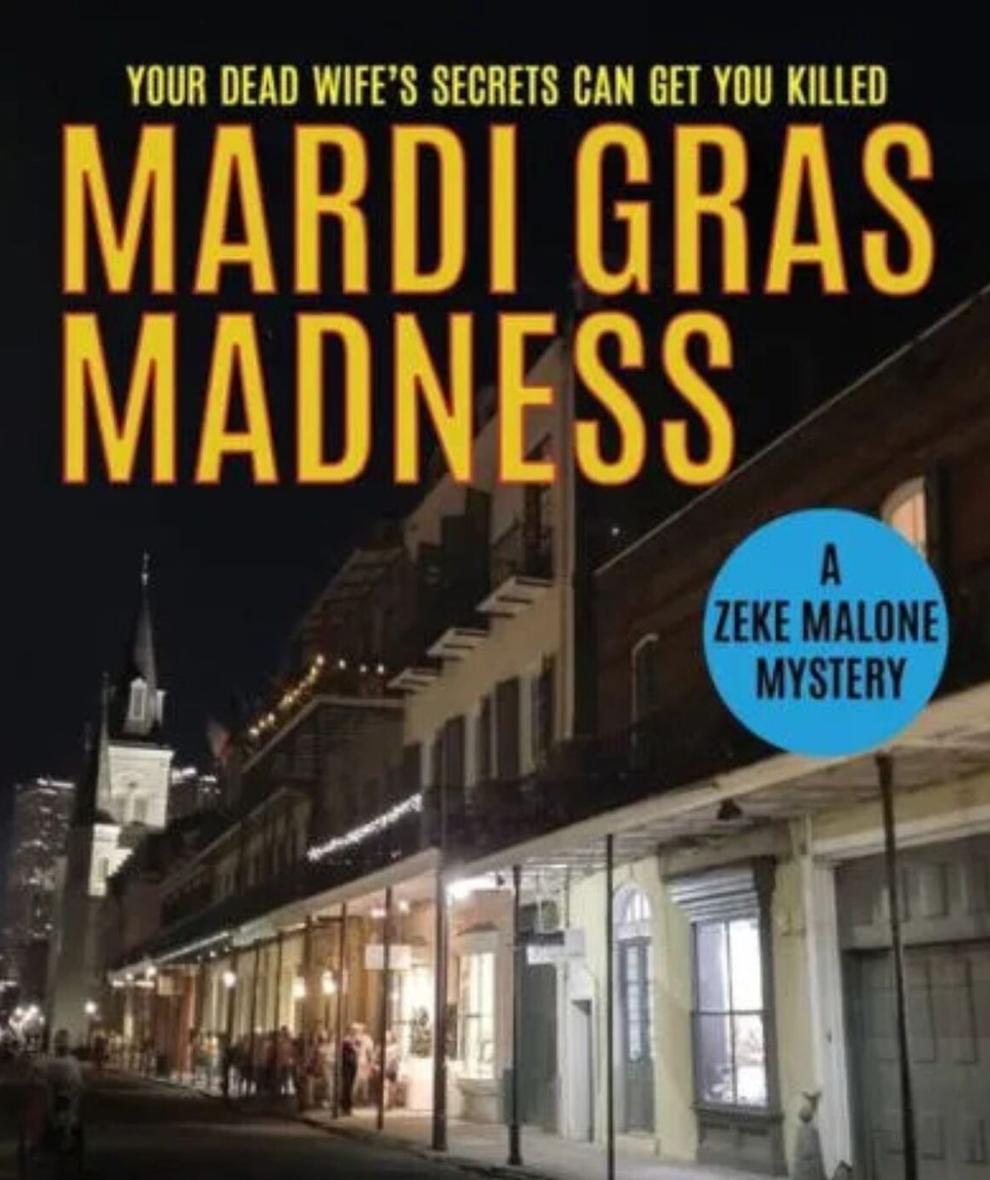 "Mardi Gras Madness" by Xavier DeSoto
Synopsis: Detective Zeke Malone witnesses the death of his wife at the hands of a lunatic bomber. Two years later, he still grieves but is rebuilding his life as a P.I. He is hired to follow a wealthy doctor's wife, who is shot dead outside St. Louis Cathedral in broad daylight.
While investigating the killing, he discovers a connection between her death and a drug-smuggling operation. Malone is thrust into the shadow side of the French Quarter, filled with jazz, dark alleys, art smuggling and the stench of Bourbon Street.
"Blind in Two Eyes" by John Lopez
Synopsis: In 1917, a recently wed English couple immigrate to New Orleans to escape the wrath of the German military.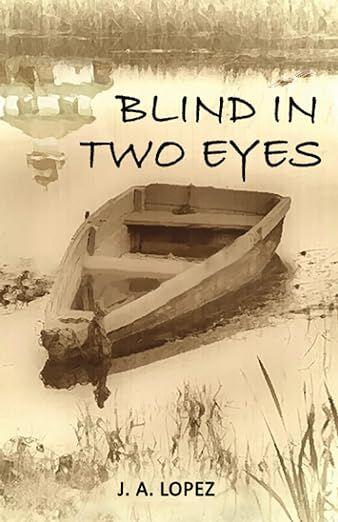 As they struggle to build a new life, they adjust to local traditions while working in lake bathhouses and on steamships on the Mississippi River, but unaware that they are being hunted by an assassin on a crusade to avenge the death of his father.
Their strained marriage and working-class living in old New Orleans are threatened as they confront war, flood, Spanish Flu and the Great Depression during a period when jazz, Mardi Gras and bootleg liquor flourished in the Vieux Carré.
REVEILLON LECTURE: Karen Trahan Leathem, PhD, historian at the Louisiana State Museum, will discuss the history of Reveillon dinners at 7 p.m. Nov. 29 at the East Bank Regional Library, 4747 W. Napoleon Ave., Metairie.
Derived from the French word for "awakening," reveillon originally was a meal served after midnight Mass on Christmas Eve. Early New Orleans was almost entirely Catholic, and virtually the entire community would participate in these ceremonies.
Families would return from the late-night service famished and set upon a feast prepared in advance and laid out on the table or sideboard. A typical early Reveillon menu looked very much like breakfast, with egg dishes, breads and puddings, but could also include turtle soup, oysters and grillades of veal.
The meals were accompanied with wines, cordials and other fortified drinks. The dinners could last for many hours.
MUSIC!: The Crescent City Big Band performs at 7 p.m. Nov. 30 at the East Bank Regional Library, 4747 W. Napoleon Ave., Metairie.
ARTIFACT EXHIBITS: The display cabinets at the East Bank Regional Library, 4747 W. Napoleon Ave., Metairie, are blooming with new collectibles.
Collectible amber glass made by Federal Glass Co. from 1933-1937 is now on display. The pattern is Patrician, which came in four colors (amber, green, pink and crystal), with amber being the most popular.
Plates were premiums when purchasing sacks of flour and other goods during the Great Depression. The display is courtesy of the Crescent City Depression Glass Society and from the private collection of club member Connie Murphy.
Wooden toys, the creation of local artist Louis Duet, are on display in the hallway that leads from the main hall into the nonfiction area. The cases hold dozens of wooden cars, boats, animals and even some vintage toys from Duet's childhood.
Retired from Northrup Grumman/Avondale Shipyards, Duet now spends time in his studio/woodshop creating distinctive art pieces from hand-selected hardwoods. He also creates toys and is the author of a children's book, "A Cat Named Mr. Green." 
"Rocks, Minerals and Fossils" showcases many of the books that can be checked out from the children's section. The exhibit contains samples of minerals and the three types of rocks — metamorphic, igneous and sedimentary — collected by retired teacher Dru Troescher-Battle, who also curated the recent Barbie exhibit.
Some of the books have instructions for making crystals, testing the hardness of rocks and how to make fossils. The second grade classes at St. Christopher School use the instructions to make fossils from Air-Dry Clay. They are on display.
KANOPY TICKETS: Kanopy, one of two streaming services offered by the Jefferson Parish Library, has replaces its play credit system with a new ticket system. Instead of 10 monthly playing credits, patrons will receive 30 tickets each month.
Most films cost two tickets, a "short" content under 30 minutes costs one ticket, episodic content costs two to five tickets depending on length. Ticket-free content will be labels as zero tickets.
Kanopy Kids is not included in the ticket system. Patrons who log onto Kanopy will be greeted with a pop-up to walk them through the new ticket system.
NATIVE AMERICAN POETS: The Poetry and Music Club meets from 6 p.m. to 7 p.m. Nov, 29 at the Harahan Library, 219 Soniat Ave., Harahan.
The focus is Native American poets in honor of Native American Heritage Month. This club meets two Wednesdays each month for those interested in poetry, music and song lyrics.
PLANT SWAP: The event takes place from 1 p.m. to 3 p.m. Nov. 30, at the Terrytown Library, 680 Heritage Ave., Terrytown. Patrons may bring cuttings or full plants (one or a few) and swap with other home gardeners. Indoor and outdoor plants are welcome.
Chris Smith is manager of adult programming at the Jefferson Parish Public Library.