Jordan Spieth was voted on by the five other PGA Tour player directors: Tiger Woods, Patrick Cantlay, Charley Hoffman, Peter Malnati and Webb Simpson; Spieth replaces Rory McIlroy, who resigned last week due to 'personal and professional commitments'
Last Updated: 20/11/23 6:33pm
Jordan Spieth has been named on the PGA Tour's policy board to replace Rory McIlroy as a player director.
McIlroy cited professional and personal commitments for standing down as a player-director in a letter sent to PGA Tour commissioner Jay Monahan last week, having been on the board since 2021 after spending three years previously on the players advisory council [PAC].
The four-time major champion was due to serve on the board until 2024, although the PGA Tour has now confirmed Spieth has been elected by the other player directors to serve the remainder of McIlroy's term.
In a memo to players on Monday, seen by the Golf Channel, PGA Tour commissioner Jay Monahan said: "With Rory McIlroy resigning from the PGA Tour Policy Board last week, per the PGA Tour Tournament Regulations, the five remaining Player Directors have elected Jordan Spieth to serve the remainder of Rory's term which expires at the end of 2024.
"Jordan has extensive experience with the Tour's governance process, having served two years on the Player Advisory Council (2017-18) including PAC Chairman in 2018 and three years (2019-21) as a Player Director.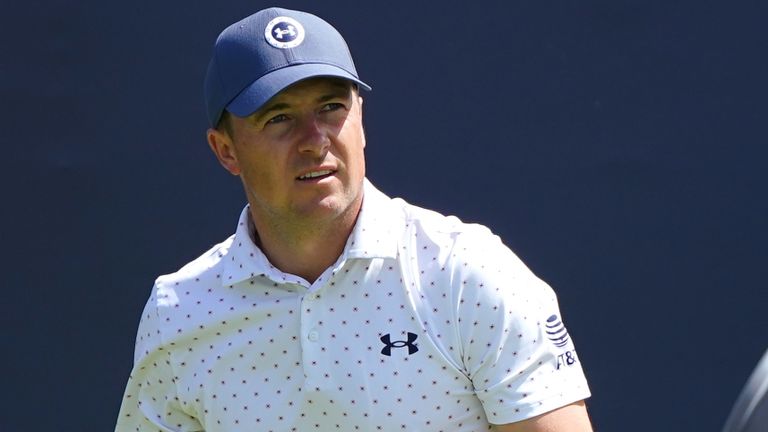 "Please welcome Jordan as he joins Patrick Cantlay, Charley Hoffman, Peter Malnati, Webb Simpson and Tiger Woods for the remainder of 2023, with current PAC Chairman Adam Scott replacing Charley starting in 2024."
McIlroy on resignation: "Something had to give"
McIlroy has been LIV Golf's most vocal critic and admitted he felt like a "sacrificial lamb" when a shock deal between LIV's Saudi backers and the PGA Tour and DP World Tour was announced in June.
The former world No 1 explained his reasons for resigning from the PGA Tour policy board during the DP World Tour's season finale in Dubai, where he said: "I just think I've got a lot going on in my life between my golf game, my family and my growing investment portfolio, my involvement in TGL [an indoor golf league], and I just felt like something had to give.
"I just didn't feel like I could commit the time and the energy into doing that. I don't mind being busy, but I just like being busy doing my own stuff.
"Something had to give and there's guys that are on that board that are spending a lot more time and a lot more energy on it than I am. It's in good hands and I felt like it was the right time to step off."
On McIlroy's role on the PGA Tour board, Monahan said in a memo to players: "During his tenure, Rory's insight has been instrumental in helping shape the success of the Tour and his willingness to thoughtfully voice his opinion has been especially impactful.
"Given the extraordinary time and effort that Rory – and all of his fellow player directors – have invested in the Tour during this unprecedented, transformational period in our history, we certainly understand and respect his decision to step down in order to focus on his game and his family."
Watch McIlroy in action on the PGA Tour, DP World Tour and the majors in 2024 live on Sky Sports Golf. Stream the PGA Tour, DP World Tour, LPGA Tour and more with NOW.