Is it comeback time for Canal+? Launched in 1984, the pay-TV giant dominated the big- and small-screen scene in France for decades as cinephiles and sports fans flocked to its singular offer. The group conspicuously took over Cannes' Croisette each May for the film festival, and had exclusive broadcast rights for top football, rugby and racing leagues and championship events.
Then Canal+'s crown seemed to slip. It was buffeted by the arrival of international streamers such as Netflix, Prime Video and Disney+, more competition at home from the likes of OCS and Salto, and rapid expansion and consolidation among France-based production groups like Mediawan and Federation.
Canal+ publicly divorced Cannes Film Festival — its 28-year partner — dropping sponsorship in 2021, and saw subscribers fall steadily between 2016 and 2019, before finally picking up again in 2020. The pandemic also had a major impact on the company, which was heavily invested in live sports and theatrical distribution.
But things seem to be turning around for Canal+, which no longer appears to be in survival mode. Instead, it is notably more assertive in seeking growth and taking on competitors.
Growth has accelerated in recent years, particularly since Canal+ group chair and CEO Maxime Saada arrived in 2015 and has spearheaded international expansion. More than half of Canal+ subscribers are now located outside of France. Key moves have included the acquisition of European pay-TV broadcaster M7 in 2019 for $1.06bn (€1bn), launches in Ethiopia and Austria, and upping its stake in pan-African broadcaster Multi­Choice to 30.3% in February 2023.
Today, the Vivendi subsidiary boasts more than 25.5 million subscribers, including upwards of 9.5 million in France (Netflix has counted more than 10 million subscribers in summer 2022) and 16 million outside mainland France. It intends to lock in 30 million subscribers by 2025. The group has a presence in more than 50 countries and its production and distribution subsidiary Studiocanal is the leading producer of feature films and TV series in Europe. Canal+ itself invests nearly $3.6bn (€3.4bn) in content each year.
Last summer, Saada earned a seat on Vivendi's management board, underscoring the group's ambition to expand its international scope in the content space.
Facing down the competition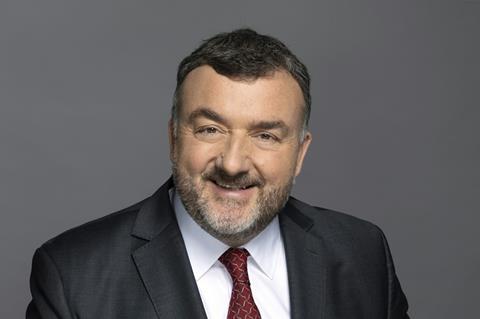 In December 2021, Canal+ signed a historic agreement with the French film industry's multiple guilds, pledging to invest $636m (€600m) in French and European films from 2022-24, with 85% devoted to French film production. The pact was both a battle cry to the streaming platforms and a move that promised to shake up the audiovisual landscape in Europe.
Thanks to the deal, Canal+ can now broadcast a film six months after its theatrical release, a unique position compared to competitors such as Net­flix, Disney+ and Prime Video, which have to wait at least 15 months.
In addition to holding its ground against outside competition, the group also made a strategic move at home with consolidation in mind. In January, Canal+ finalised a deal to buy the OCS film and pay-TV division of Orange, France's second-­biggest pay-TV service (the deal is still waiting for approval from local authorities).
In February, public broadcasters France Télévisions, M6 and TF1 announced that their joint content platform Salto was shutting down, clearing the path for Canal+ to gain more subscribers in the local market. Saada has since taken things further, saying at a recent press event in Paris that he is open to investing €1bn ($1.1bn) in French cinema for the next five years.
The group is also capitalising on its six-month theatrical window and competitive edge to launch all-new channel Canal+ Box Office, which will focus on broadcasting new releases just after their bows in cinemas. Set to launch before autumn 2023, the channel will feature both blockbusters from the US majors and crowdpleasing local fare.
While initially a threat, the arrival of the platforms may have been the push Canal+ needed to reassert its unique positioning at home. "Competition creates emulation and emulation is always good for creation and content," Gérald-Brice Viret, managing director of Canal+ France in charge of TV channels and programmes, tells Screen International. "It has forced us to continually question ourselves and keep the door open to more and more creativity."
According to Viret, the top reason to subscribe to Canal+ is for its film offer and the second is sports, so the group has been busy positioning itself as a home for both. The company has broadcast rights to 99 of the top 100 films at the French box office in 2022.
"For the first time ever, there is one French platform that has content from all of the US majors," notes Saada. Canal+ Group recently signed distribution deals with Sony and Universal alongside its previous content deals with Fox, Disney, Warner Bros and Paramount; it has also struck aggregation deals with platforms including Netflix in 2019, Disney+ in 2020, Starzplay in 2021 and Paramount+ in 2022.
"We are a creator, but also an editor, an aggregator and a distributor," says Viret of Canal+'s current subscriber-­based model, which is focused on both wooing new subscribers and keeping longtime loyalists by offering them a one-stop-shop for a variety of content. "Our aim is for our subscribers to be infinitely satiated," he says of the group's all-you-can-eat strategy. "People are ready to pay for premium content. It's what we've been doing since 1984."
Viret notes that the company's subscriber base has not only grown but it has attracted younger demographics, wooing what he calls "the next generation of subscribers".
Investment in features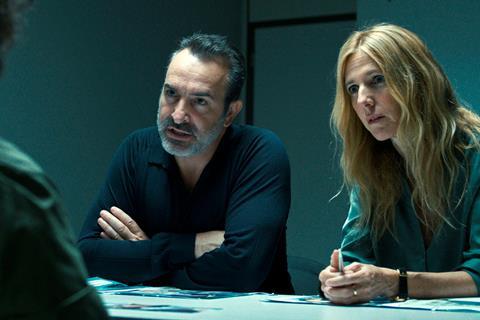 According to Saada, "2023 will be the best year for cinema in Canal+ history." Canal+ currently offers 4,500 films available on both its linear channels and on-demand platforms and has nine channels devoted to cinema alone. Canal+ pre-bought 117 films in 2022 and a further 134 for its subsidiary Cine+, of which 120 were French films and 14 European titles. The group continues to invest in local-language titles and ambitious international projects.
Meanwhile, subsidiary Studio­canal was the leading French distributor in 2022, with nearly 9 million admissions and three films that crossed the milestone million-ticket sales mark including Cédric Jimenez's November (more than 2.4 million admissions), Philippe Lacheau's Superwho (1.8 million) and Cédric Klapisch's Rise (1.3 million). Across borders, its feature The Wolf And The Lion made $20m at the global box office last year.
Longtime Studiocanal head and deputy CEO of Canal+ Group Anna Marsh cites the company's "desire to further develop franchises in both French and English".
And while Canal+ may not have its massive pre-2021 presence in Cannes, it still actively covers the event. Viret points out that Canal+ is behind many of the films in selection through production and pre-sales. Canal+ is also an official broadcaster of Venice Film Festival, further reinforcing its feature focus.
On the sports side, Canal+ Group has broadcast rights to UEFA Champions League and Europa League football until 2027, Premier League football up to 2025, France's Rugby Top 14 until 2027, and Formula One and MotoGP up to 2029.
Drama series are a big focus too. "Of our series, 50% are our own original creations, which is part of the strength of our model," explains Viret. The group invests in both in-house Créations Originales Canal+ such as Paris Police 1905, All The Way Up and War Of The Worlds, and through its subsidiaries which include the UK's Red Production Company (It's A Sin, Ridley Road, Years And Years) and Benedict Cumberbatch's SunnyMarch (Patrick Melrose).
Recent high-profile series include Xavier Dolan's The Night Logan Woke Up, the star-powered western Django with Matthias Schoenaerts, Thomas Vinterberg's upcoming debut drama series Families Like Ours, and Frank Miller's Corto Maltese. "Our challenge is to offer the most premium content possible. Quality is key," says Viret.
As the audiovisual landscape continues to shift, Canal+ is growing by not changing its original tried and true strategy since the 1980s — namely a subscriber-based model based on premium content and a generalist approach spanning cinema, sports, series and live spectacle. Yet at the same time, it is always adapting. "Our strength is that we are constantly renewing ourselves," asserts Viret.